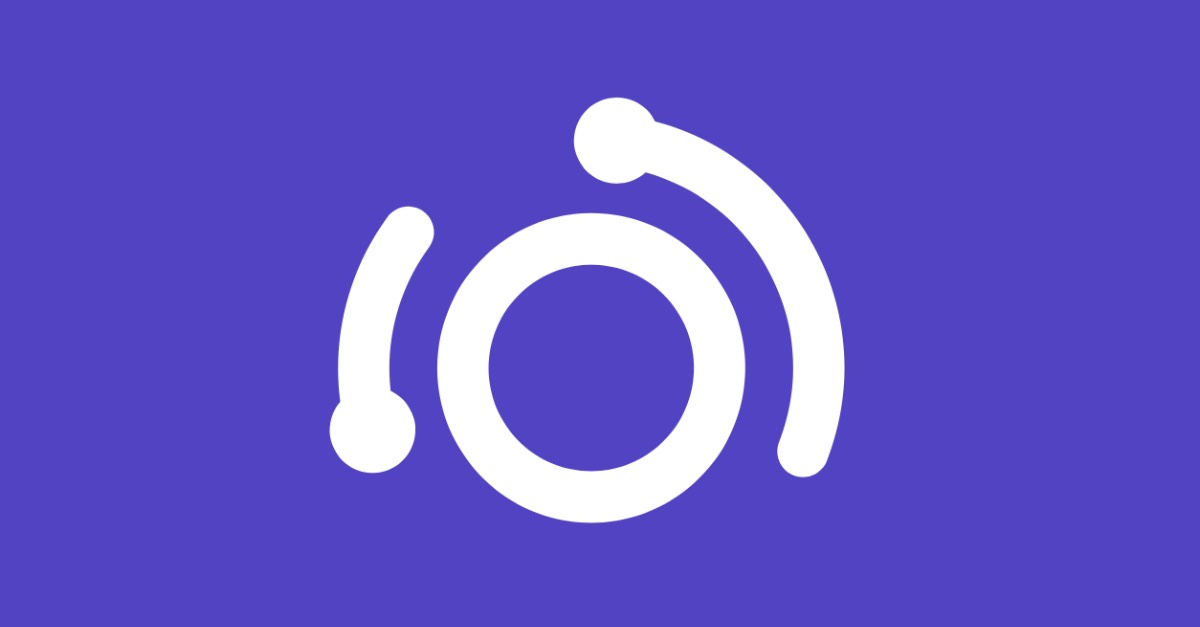 The Best Online Learning Platforms
Online learning is an education model in which people can learn through devices such as computers, phones and tablets that can be connected to the Internet, without the need for instructors and students to be in the same environment. We can call the places where this training is given as "online learning platforms".
In today's world where access to information is faster and easier than ever, and what can be learned is unlimited, online learning platforms have become one of the most popular trends with the effect of pandemic conditions.
Whether you want to learn new skills for a new career transformation or simply want to explore a topic, online learning platforms are a great solution for you.
Now almost everyone can enter and graduate from university, so university degrees are no longer an attractive indicator for employers in job applications.
We need to develop ourselves both personally and professionally so that we can stand out. In addition to your diploma, adding certificates to your CV that show your expertise in the field you are applying for or your skills that make you different will make you stand out in your applications. To guide you and make your job easier, I would like to talk about the best online learning platforms and the features that make them stand out.
1. Coursera
Coursera was founded by Daphne Koller and Andrew Ng in 2012 with a vision of providing life-transforming learning experiences to learners around the world.
Today, Coursera is a global online learning platform that offers anyone, anywhere, access to online courses and degrees from more than 275 leading universities and companies to bring flexible, affordable, job-relevant online learning to individuals and organizations worldwide.
Coursera is a global online learning platform that offers anyone, anywhere, access to online courses and degrees from more than 275 leading universities and companies including Yale, Duke, IBM, Google, and offers flexible, affordable online learning to individuals and organizations around the world.
Another thing that makes Coursera stand out is its pricing policy. Many basic level courses are free, if you want to get certified for the course, you pay a low fee for it. When you open your Coursera account with your corporate student e-mail, you can follow the course you choose once a year for free. If you are having financial difficulties in taking the course, you can fill out the form that appears by clicking the Financial Aid option that you see among the purchase options of the courses, so Coursera will evaluate your situation and if it finds your request appropriate, it will offer you the course for free.
The fact that there are many reputable institutions and universities among the course providers and that these course providers appear in the course certificate and can be easily added to your LinkedIn profile makes Coursera very prominent in terms of certification.
2. Udacity
Udacity was created when two Stanford University lecturers, Sebastian Thrun and Peter Norvig, started offering artificial intelligence courses online for free.
Udacity is an online learning platform for those interested in technology-related topics such as data analysis, software engineering, cybersecurity, artificial intelligence, and web development.
Udacity is currently partnered with Google, Intel, BMW, Amazon, Microsoft, and Nvidia, which allows the company to develop course materials straight from industry minds.
The courses are interactive and visual and feature quizzes, short videos and projects that students can add to their portfolios. Coursera has classes ranging from data engineering to the humanities, whereas Udacity is more focused on technology, AI and science. Udacity offers self-paced courses in a couple of different formats. Its signature nanodegree programs include course learnings, a series of projects and support classes. These programs can also include mentorship, forums and other services.
Each nanodegree program includes a series of courses – about three or four – but Udacity also offers individual paid courses. These individual courses can be completed in about one month if a student is learning for about five to 10 hours a week, according to Udacity's website. Graduates receive a certificate after completing each course.
Unlike other platforms that are projected towards a general audience, Udacity's courses are specifically geared towards engineers, data scientists, and professionals in similar fields. The end-goal of every nanodegree is to give students employable skills they can actually use in their careers.
Nanodegree programs have been created and valued with industry leaders such as Google, Facebook, AT&T, Salesforce, GitHub, and more. Udacity's curriculum partnerships are pioneers in the field and represent one of the key benefits our students enjoy. For example, only on Udacity, aspiring Machine Learning Engineers can learn directly from Google's Deep Learning experts.
Udacity offers programs in cutting-edge emerging technologies like Self-Driving Cars, Flying Cars, and Robotics.
According to Fulbright, 50% of the students who said they enrolled in a nanodegree program to get a raise received a 33% pay increase after graduating from their program.
3. Udemy
Udemy is an online learning and teaching marketplace with over 213,000 courses and 57 million students. From Web Development to marketing, finance to photography, data science to facial massage, it has a wide variety of course content and it is possible to find a course on almost any subject.
In addition to being a learning platform, Udemy also offers the convenience of trying yourself as a instructor by easily opening an account for those who have improved themselves in their own profession or any specific subject and want to earn money by teaching these subjects
.
There is no monthly or annual subscription model, it is built on a system that gives lifetime access to a single course on a single payment. It can be said that it is the most affordable platform in terms of pricing, as discounts are applied frequently in certain periods of each month.
Udemy does issue certificates, but these are not accredited or university-aligned. This doesn't mean, however, that knowledge gained through Udemy can't advance learning and careers.
All eligible courses purchased on Udemy can be refunded within 30 days. For whatever reason, if you are unhappy with a course, you can request a refund, provided the request meets the guidelines in Udemy refund policy.
If you want to learn new skills but aren't necessarily looking for a degree or courses affiliated with a college or university, Udemy might be a good fit for you.
4. EdX
EdX is an American massive open online course provider and online learning platform founded by Harvard University and the Massachusetts Institute of Technology. It partners with universities and companies around the world to offer interactive and self-paced courses. EdX has 3,500+ courses in more than 34 languages, and the platform has more than 45 million learners in more than 70 countries.
EdX also has professional certificate programs and executive education courses for users interested in career development. In a professional certificate program, students pick a subject and study at their own pace to earn a credential. Executive education courses are designed for managers, leaders or those with decision-making power.
EdX offers individual courses for free. For a nominal fee, they offer a verified certificate at the successful completion of the course. EdX might be worthwhile if you plan to pursue a bachelor's or master's degree, develop your professional skills, enhance your leadership abilities, or learn something new.
Except for Professional Education, Boot Camps, and Executive Education courses, there is no cost for taking edX open courses when you enroll in the free audit track, which does not offer certificates or provide graded assignments.
However, if you want to be able to earn a certificate for a course and complete assignments, there is a fee that will vary depending on the course. The fees for the verified track usually range between $50 USD and $300 USD. You can confirm the price of an edX open course if you click Ways to Enroll on the course enrollment page.
EdX has a financial assistance program for 90% off the upgrade fee to help learners who demonstrate financial need to earn verified certificates.
5. Linkedin Learning (Formerly known as Lynda.com)
LinkedIn Learning, formerly known as Lynda.com, is a skill building online learning platform that empowers employees to develop the right skills to grow their career. The platform offers more than 16,000 courses, 9,000 of which are in English. Each is broken down into multiple short videos with specific learning goals. For example, a user learning about marketing strategies for Facebook can watch a five-minute video on how to develop a posting schedule for the social media platform.
LinkedIn Learning courses are divided into three categories: business, technology and creative. Each category contains subcategories. Business, for instance, has 17 subcategories, such as online marketing training, professional development, soft skills, leadership management and training, and finance and accounting. Technology courses include information on applications, platforms and programming languages, among others. Creative courses range from web design and user experience to music and photography.
You can get a monthly subscription to LinkedIn Learning for $39.99, with the first month free as a trial period, or an annual subscription for $19.99 per month, with the first month free. Those who pay monthly for LinkedIn Premium are automatically granted access to LinkedIn Learning. Whether monthly or annual, subscriptions automatically renew after the trial period. If you don't want to purchase a subscription, you can choose to take individual courses instead. Prices vary per course, though many are priced at $49.99.
While LinkedIn Learning is available for individuals, the platform has programs geared toward employers, libraries, government agencies and colleges and universities. These programs are data-driven and designed to provide learners with the skills they need to succeed. According to LinkedIn Learning, the platform can also improve government and business employee engagement. For students, LinkedIn Learning can furnish supplemental education and help job-seekers find employment after graduation.
6. Pluralsight
Pluralsight is designed for working professionals looking to expand their data knowledge. The company offers mini degree programs for both individuals and teams.
To improve workers' productivity, Pluralsight provides resources for assessing various skill levels and visualizing workflows, and it educates users through video courses and certification exam preparation. The platform splits its approach into two paths, each with its own objectives: Skills and Flow.
The Skills path trains users to sharpen or upgrade their skills and adapt to new and developing tools. Pluralsight targets four primary groups: individuals, software development, IT ops and security teams. Individuals can learn at their own pace from thousands of on-demand video courses, which range from cloud computing and web development to architecture and cinematography.
Individual users can purchase a Skills personal plan on a monthly or annual basis. The monthly plan costs $33,25 and includes access to the full course library, while the annual plan costs $399 per year and comes with learning paths, channels, guides, course descriptions and more. For interactive courses, exams and projects, Pluralsight offers the premium personal plan, which costs $579 per year. The enterprise plan, which provides advanced analytics and cloud lab access, costs $779 per user per year. Skills users can opt for a free trial, which lasts 10 days or 200 minutes of viewing, whichever comes first.
Pluralsight offers focused courses on subjects such as cloud computing, manufacturing and design, and information and cyber security. The platform also has more than 1,500 instructors, all of whom are highly vetted, according to Peay. Pluralsight might be worth it for you if you work in tech and need to polish your skills, or if you're a manager or leader wanting to boost your team's performance and productivity.
7. FutureLearn
Futurelearn is a UK-based online learning platform launched by The Open University with a long history of distance learning and online education.
FutureLearn offers online courses popularly known as MOOCs or Massive Open Online Courses from top universities and institutions around the world. It is a well-established platform with over 200 partners and approximately 19 million users.
FutureLearn creates a community among students so that communication is established between students and the learning process is supported. It offers students the opportunity to practice what they have learned with the student activities they organize, and in this way, students develop their professional competencies by practicing.
Most short courses are free, but if you want to complete final exams and obtain an official certification, you must "upgrade" the course. Courses are classified as short courses, experttracks, microcredentials, and online degrees. Among the short courses, you can access short online courses prepared by the best universities and expert organizations, suitable for your interest and purpose.
ExpertTracks will help you master new skills in a specialist area. Subscribe to a series of in-depth courses and build practical expertise alongside top universities and industry leaders. Earn a digital certificate and showcase your new skills to employers.
Microcredentials allow you to pursue further study in a specialized field. Created or accredited by world-leading universities, they are professional qualifications designed to help you master in-demand career skills and prepare for work in rapidly growing industries. Each microcredential includes a formal online assessment, and some even offer academic credit to use towards a degree.
In online degree courses, you can earn credits by working on programs according to the subject and level you specify, from undergraduate certificates to full master's degrees, and you can gain an internationally recognized qualification by completing online assignments and passing face-to-face exams.
8. Youtube
YouTube is a free platform where we can watch videos online.
Although Youtube seems to be a platform used for entertainment purposes only it is an effective educational tool where expert educators, academics and researchers from all over the world offer innovative content to us for free. Finally, I wanted to add this platform to my list as the last of the online learning platforms.
It is possible to find videos and informative presentations on Youtube about almost everything you are looking for, from repairing broken items to web design lessons, from cyber security issues to photography.
Although it is more difficult to find content and reliable information in a detailed curriculum for the career you plan or the field you want to specialize in, as in other online education platforms, if you have time and you have trouble finding a budget to spend on education, Youtube is a treasure that you can easily access from anywhere, anytime.
You can determine the requirements related to your field that you want to create or specialize in, and create a nice curriculum for yourself, you can search each subject of this curriculum separately on Youtube and you can prepare a very good content for yourself with the most useful and most liked videos on this subject. You will find that you can quickly access quality and informative content on many subjects.
As you can see, there are many options available as online learning platforms, and it is possible to increase them even more. I tried to tell you more prominent and competent platforms in their field. All of them have their own advantages and disadvantages, and which one is most suitable may vary according to the needs and possibilities of the person. Many of them have trial periods or return policies that allow you to test their products before you buy them, you can try them and find the most suitable online platform for you, or you can move forward with more than one platform simultaneously.